Who are we ?
Editor of personalized objects, specialized in short deadlines. The Cadoa company was created in 2012 by two experts in the promotional products sector. With the help of a dedicated and dynamic team, our ambition was to impose ourselves on the promotional product market. This was possible thanks to our insatiable desire for perfection in each of our products and our unfailing fighting spirit. In order to meet the expectations of our customers, we have located our offices and workshops in Ile-de-France, in the Val d'Oise (95), for 100% French printing, in the strictest compliance with French standards.
---
YES, WE CAD !
Our new slogan sums up perfectly our philosophy. At Cadoa, every request is important and deserves our full attention. We find solutions to realize your project in the best way possible. For all specific requests on other types of promotional products, we are at your disposal. We always accept a tailor-made project because challenges are part of our DNA. We are very well surrounded by market players, experts in their field, partners for several years that we have selected for their seriousness and responsiveness. Whether it is for you or for your advertising customers, we will do our utmost best to satisfy your requirements in terms of Service, Price, Deadline and Quality.
---
A dedicated consultant
Our motivated and dynamic custom service team will give you a warm welcome between 9:30 am and 6:00 pm from Monday to Friday. During your first request, a member of the team will be associated with your Customer account. By experience, having a single contact person makes exchanges more fluid because the person assigned to your account knows you personally. He will give you the benefit of his expertise by providing personalized advice and taking into account your deadlines and budget requirements. Your dedicated consultant is there to listen to you from the beginning of your request for a quote to the after-sales follow-up.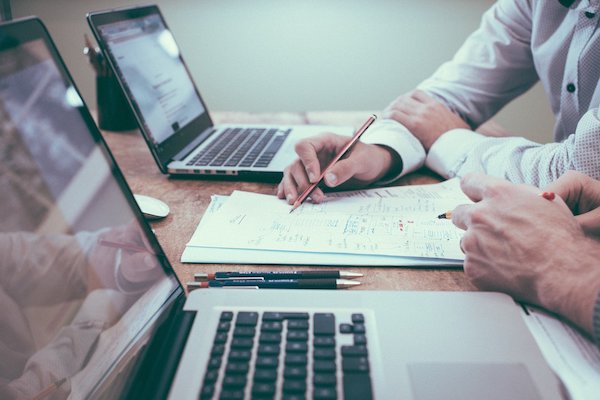 Why register as a reseller with us ?
Save time during your orders on Cadoa.fr => Thanks to your contact information which will be already recorded on our site. You will also find on your customer space useful functionalities in your daily life to manage your orders of advertising products :
The history of your requests
Email alerts
Real-time inventory
The product sheets
Under no circumstances, your contact information will be not used for other purposes or sold to third parties.
You can contact us by email or by phone at 01 34 80 92 87
Sign up by making a simple request to create a customer account and benefit from all your customer advantages. Simply fill in all the information about your company on this page so that we can study your registration request.
Competitive & degressive rates
As a reseller of promotional items, you benefit from special reseller prices, so that you can resell our products with complete peace of mind. You have access to reseller prices by logging into your online reseller account. In addition, we offer a new service that allows you to generate your own price list by adding or not your margin coefficient. We regularly update our price list to take into account the new products each month.
Personalized deadlines (standard, express 24h, 48h or 72h)
We think it is important to be reactive to our customers' requests and to remain attentive to their needs, that is why we commit ourselves to give you an answer within the day and send you a free proof within 4 hours. Our offer of delivery lead time is wide because we know the general needs in terms of delivery depends from one order to another.
Your advertising customer has an event in 24H and wants customized tote bags? CHOOSE THE SUPER EXPRESS OPTION!
You can choose among our different delivery lead time :
Super Express 24H delay
48-72H Express Delay
Standard lead times of 4 to 5 days
Long delays of 2 to 3 weeks
Delays for "specific" orders up to 4 months
Delivery times vary depending on the product, quantity, type of marking and logo to be printed. We are very vigilant about delivery lead times. We want our customers to be delivered on time. The control of the manufacturing lead times is facilitated thanks to our European factories, our important stock located in France and our printing workshops in the Paris region.
---
An irreproachable quality & an adapted offer
Thanks to our 5 control points (product verification, BAT, printing, quantity and packaging), we are proud to offer you a high level of quality. We have carefully studied our offer and determined a low minimum quantity to meet all your needs and those of your advertising customers (internal communication, training, trade shows, product launches, etc.). In fact, our flagship products are available from 10 pieces upwards! Today, we offer you on our website more than 1,500 references of promotional items and customizable textiles. You will thus have a wide choice of objects to be personalized for your customers in order to make each of their communication campaigns a real success.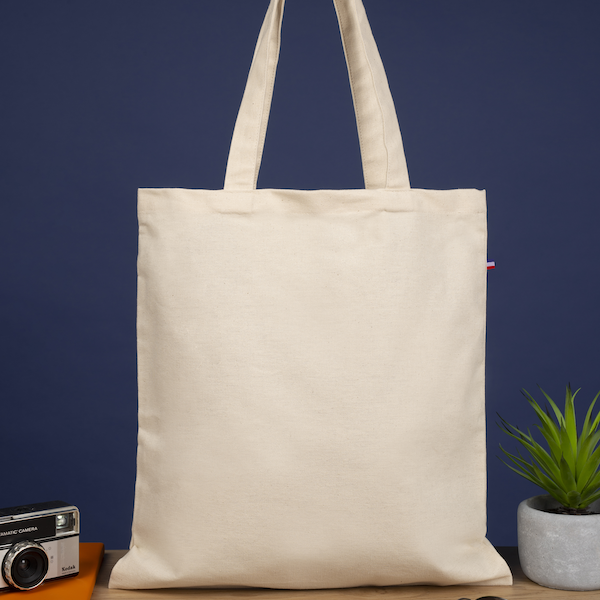 Cotton & jute bag Cotton, jute, juco, recycled cotton or organic cotton bags in tote bag format, tote bag with gusset, gym bag with drawstrings, drawstring pouch, zip bag, gym bag, duffle bag, bread bag, bottle bag, etc.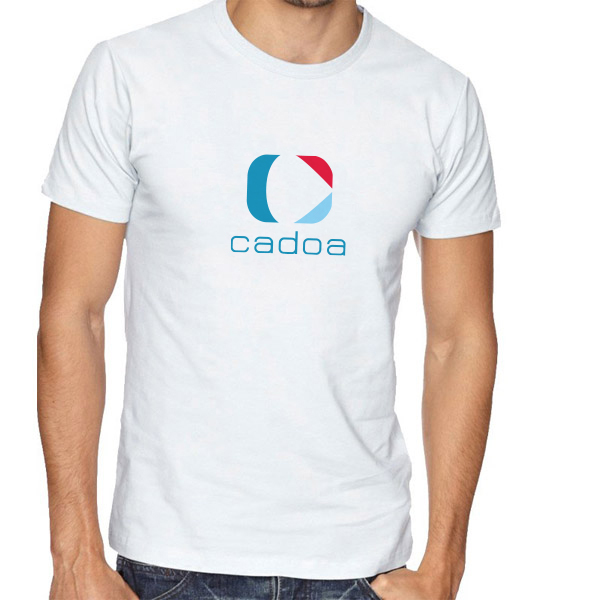 Textile Polo shirts, long or short sleeves t-shirt, tank tops, zipped fleece, fleece sweatshirt, sport textile, cotton apron, organic clothes for children.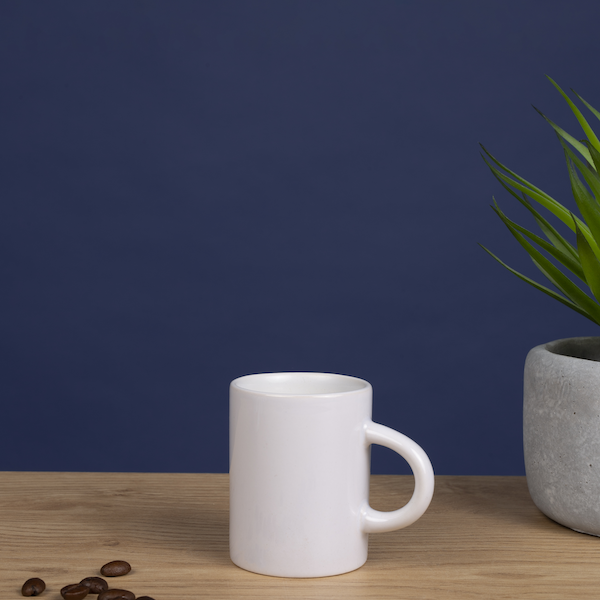 Mugs & bottle Mugs and cups in ceramic, glass or metal, white or colored with spoon or straw, enamelled mug, pencil cup, mug isothermal, bottles.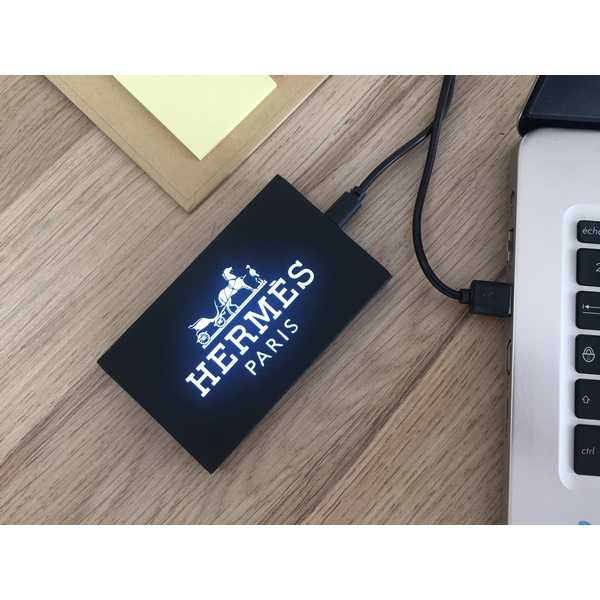 High tech Digitally or laser-printed backup batteries or power banks, Bluetooth objects such as headsets, speakers, hard drives and trackers. Cards and USB keys in wood, metal or ABS, in mini, retractable or twister format.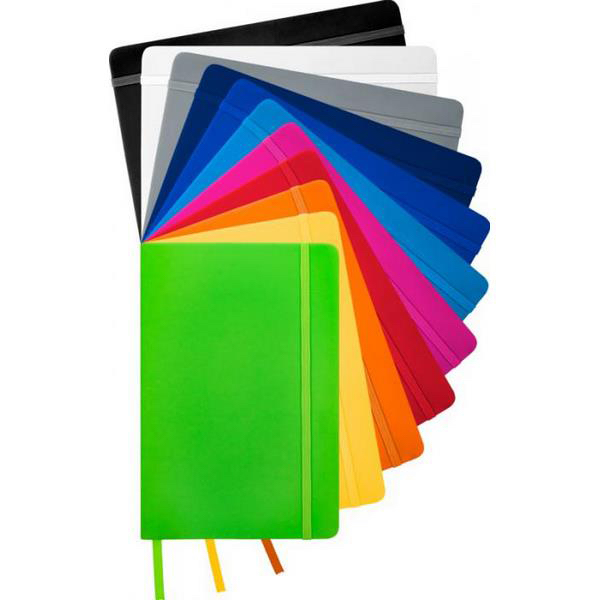 Office Pencils, pens, BIC, white or colored notebooks, ecological recycled paper, stress balls, mouse pads, etc.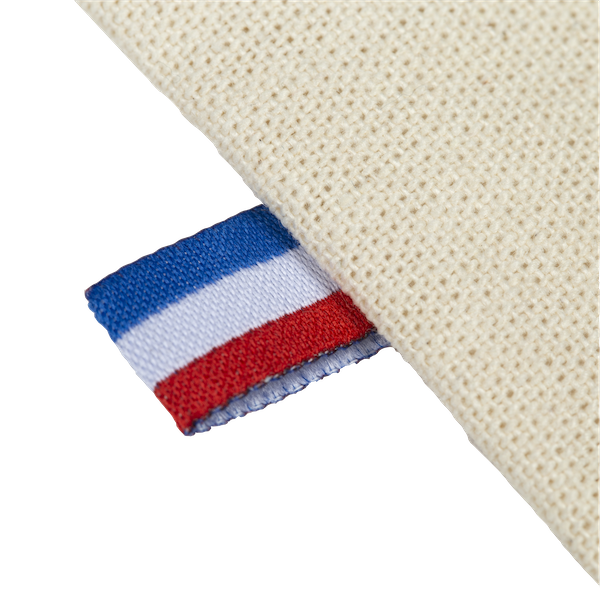 Made in France fairtrade And other nomadics products
Aware of current and future ecological issues, we are especially focusing on the development of our "Green" promotional products line designed with organic, recyclable, biodegradable and recycled materials.
---
Our ecological commitments
We are for a more sustainable production
By developing our range of natural textiles (100% cotton, jute, juco, etc.), ORGANIC products and recycled and recyclable materials.
By collaborating with local and responsible service providers
By using water-based inks for markings
By offering Made In France, Made in Europe and products certified by recognized labels such as OEKO-TEX and GOTS.
By printing promotional items in our new production center that respects the latest insulation standards RT2012 and is based near our offices.
Customized your promotional items in France
Always in this greener logic, we offer you personalized products in France, within our production and printing workshop located in Ile-de-France. This allows us to bring all the French know-how to our personalized products but also to guarantee a cleaner production thanks to the use of water-based inks for the printing of your advertising goodies. Thus, we are sure to offer you the best value possible for each of your orders.
Made in France
CADOA has chosen to focus its efforts on the range Made in France by developing its locally manufactured promotional items. The Made in France has the advantage of reducing transport and therefore the carbon footprint and procurement lead times. With shorter lead times, Made in France fits perfectly with CADOA's DNA: to offer you as always more quality products in Express. The other advantage is to involve local service providers who respect French standards. Tote bags, shopping bags, key rings, badges, masks and pouches, find the whole Made in France range on this page. We put all our know-how at your service!
This is how hundreds of customers have already chosen CADOA to carry out their project.
For reforestation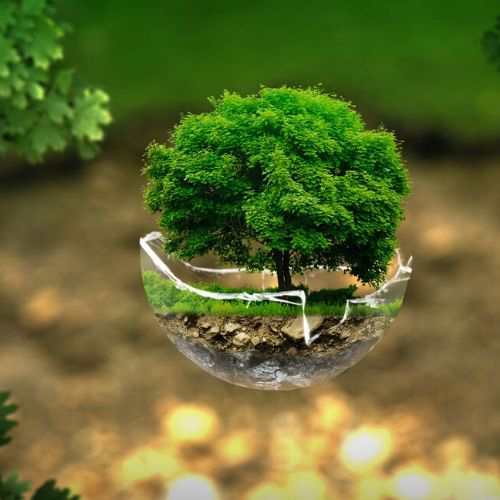 In partnership with Reforest'action, CADOA offers you to participate in one of the most important issues of the moment: the reforestation of our dear planet and precisely for the Indonesian forest, one of the lungs of the world. With you, we participate in this environmental and social program, which will help to preserve biodiversity and will allow locals as well as the world population to breathe better. The principle is simple : For each confirmed order, a tree is planted! Thanks to this initiative, your purchase of promotional items becomes eco-responsible. You can also make your commitment known to your target prospects, customers and even your employees. By displaying the "green" values of your company, you make a gesture for the planet and you create a virtuous ecological circle.
For your information : a tree planted = 4 months of oxygen generated! Why Indonesia? Indonesia is one of the countries most affected in the world by deforestation with the disappearance of protected species that we all appreciate, such as the Orangutan. We are all aware of the importance of acting now to ensure the future of our planet and humanity. Our next ecological project? solar panels ! You can also follow all our news, products launches and other events on our Facebook and LinkedIn page.